I have this Fixation...
This yarn, Cascade Fixation, is an awful lot of fun. It took me a few tries to get a gauge that I liked and that felt good to me for socks. I ended up on my trusty size 0 Inox Express circulars, knitting at 8 sts per inch. I'll admit that I have been warned about the cotton shrinkage factor, so I don't know for sure at this point what I'm going to end up with.
They look kind of small, but...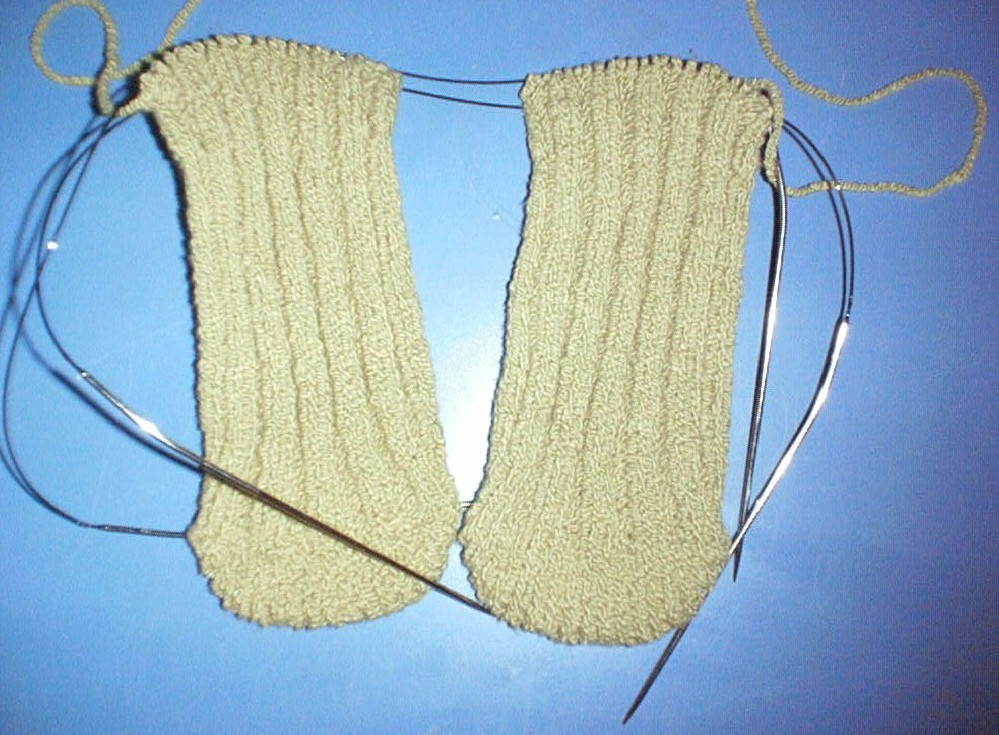 thanks to the elastic content, they stretch quite a bit!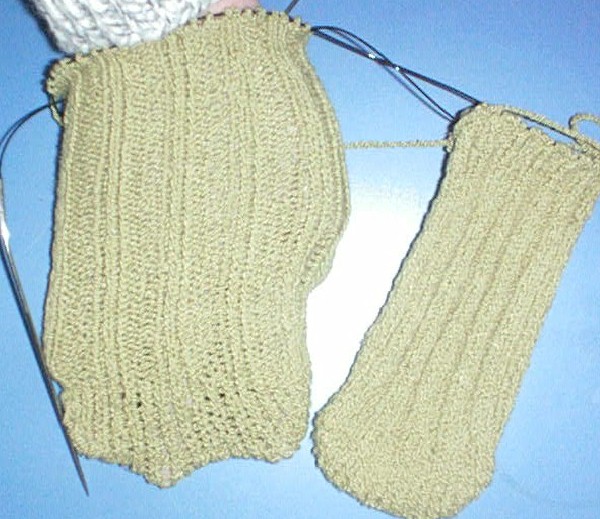 These ended up with a nice tight fabric after washing, and they snug my feet comfortably. You can see where I increased at each side over the ankle, since I didn't want the leg to be quite as tight as the foot was.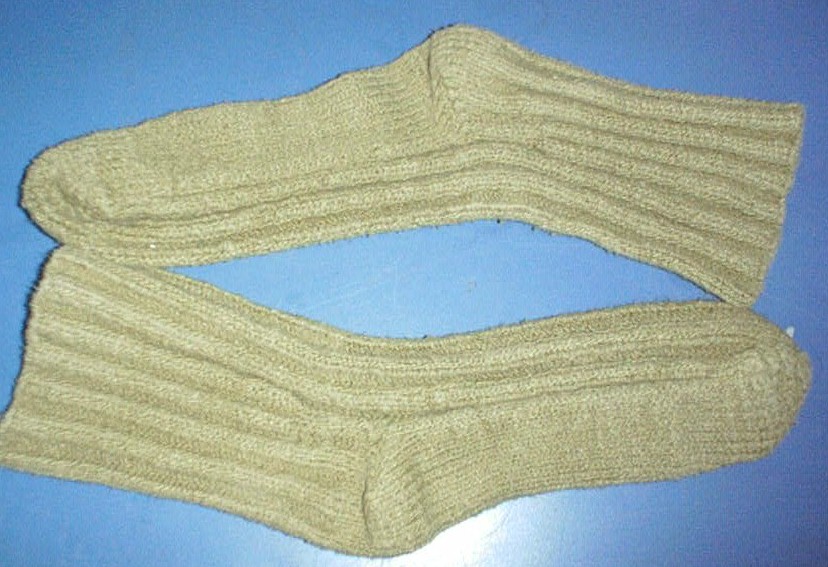 &nbsp &nbsp