It's baseball season once again! GO RED SOX!!
Grace Ennis Baseball Socks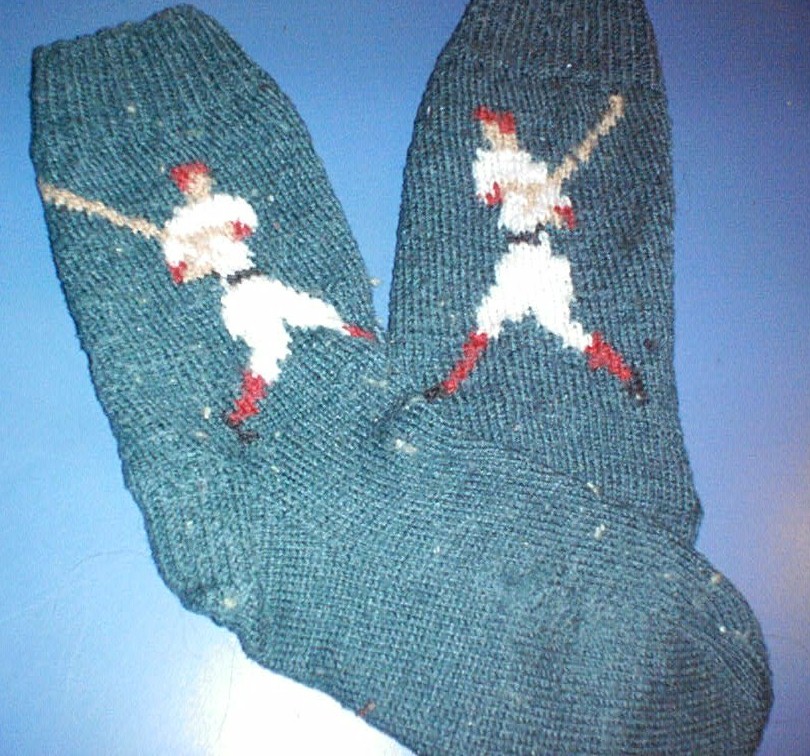 Have you tried knitting a pair of Grace Ennis Socks yet? I knit this pair in Wildfoote. These are even more fun to wear than they are to knit. This is pattern #7295. You can see all of her very cool socks at Graphic Knitting Patterns. Be sure to read her story while you're there.
&nbsp
More Baseball socks...

&nbsp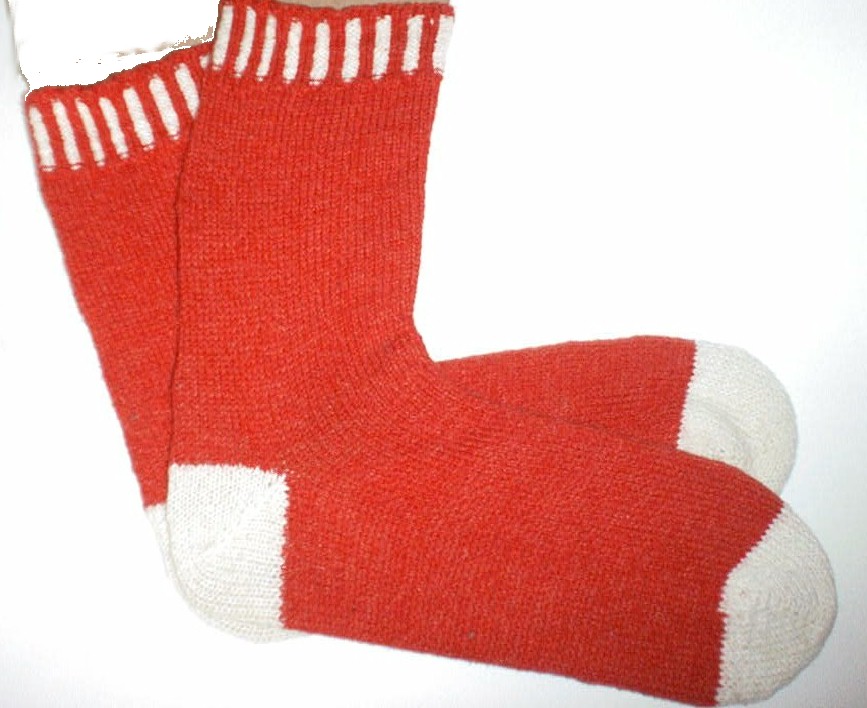 Man can not live by one pair of baseball socks alone, so here's a pair of Red Sox socks. I knit these using Regia Cotton (38% Wool / 37% Cotton / 25% Polyamide)and using my Double Trouble pattern. The corrugated ribbing is pretty, but it really isn't stretchy enough, and will be redone.

&nbsp &nbsp