Here is a close-up view showing the socks in progress. This image is a little dark, but you can probably see that I am knitting the bottom of each sock on one circ, and the top on the other. The two socks sit next to eachother, strung out across the two needles. I will post more photos as I progress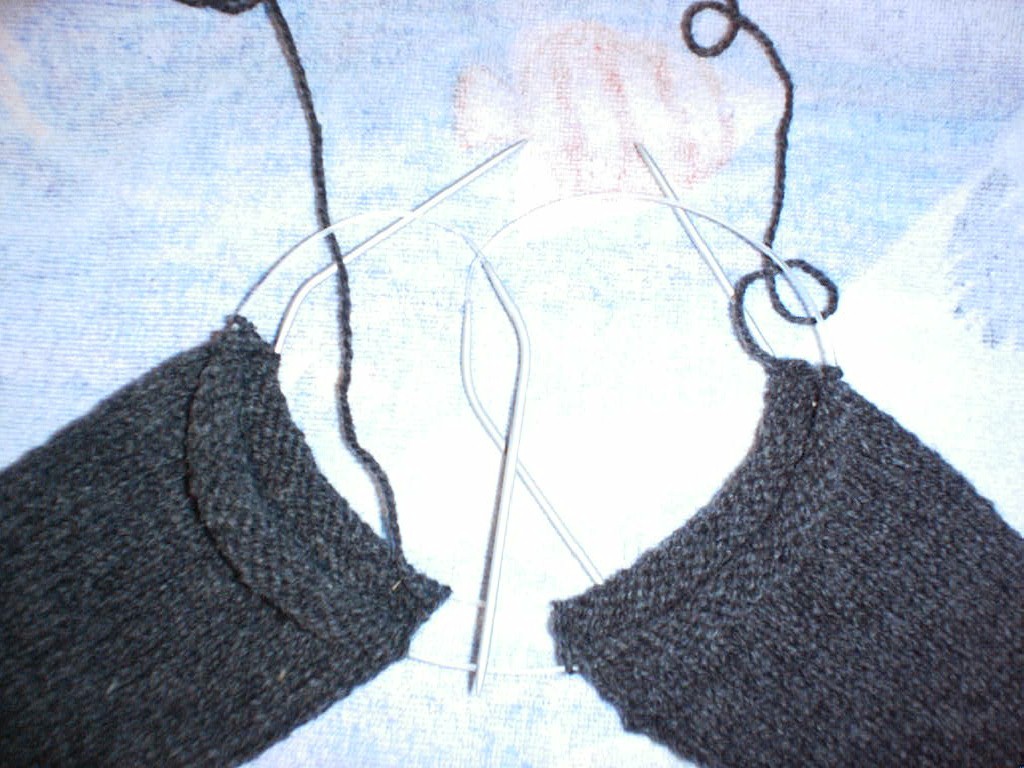 12/31/00: I've made a little progress here, and I've gotten a better camera.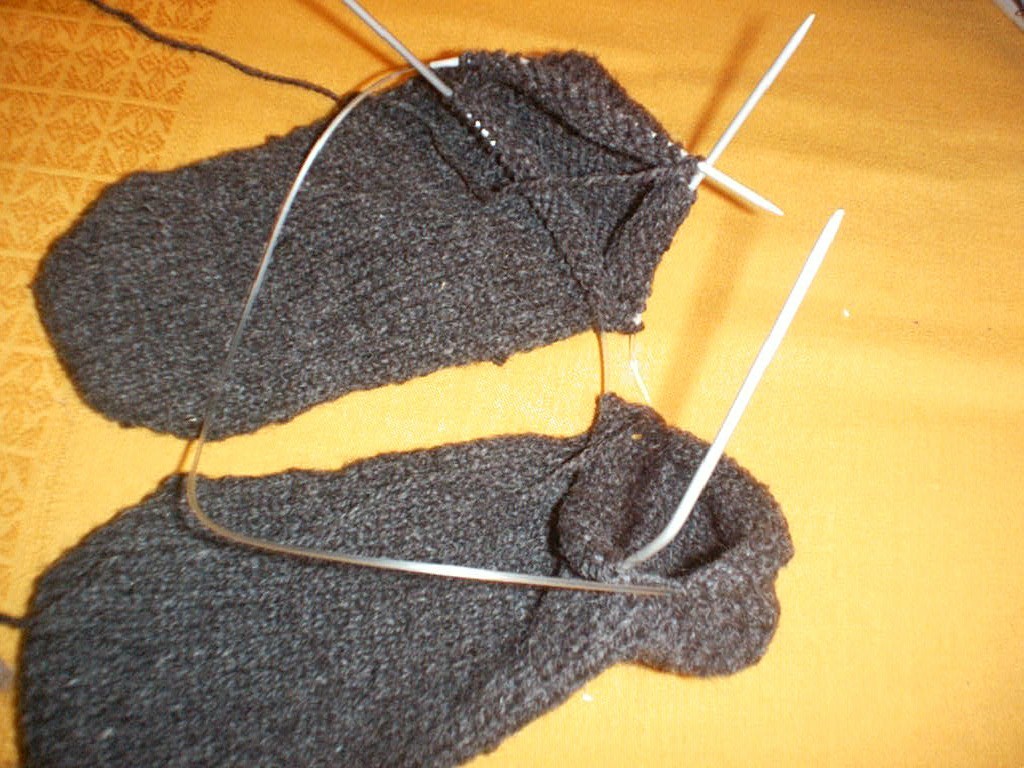 01/03/01: At this point, I've turned the heel using short rows. All that's left to do now is knit straight up the leg.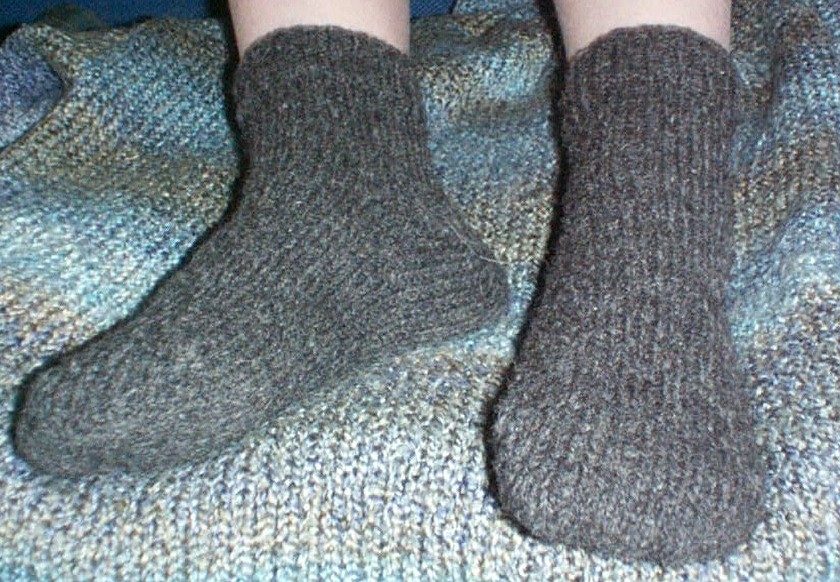 1/5/01: Ta daa! My son has some nice new wool socks to wear this winter. He thought it was great not to have to wait for the second sock!
The "2 circs for small circumferences" technique was "unvented" by Joyce Williams. Isn't it great?

&nbspGet the pattern here!



Home | Socks | Sweaters | Other Stuff